Inspired at a young age, Al Dossani set out to follow the footsteps set by American entrepreneurs, and became a true example of the American Dream. He spent his early years in the 80's working tirelessly to expand his knowledge and skillsets in the retail business sector, and strategically began to plant the seeds for his future. In 1993 the seeds produced its first fruits when Al built his first convenience store in Arlington, TX. He invested his accumulated experience to make his first store the successful raw model for his next business ventures.
Al has been revered throughout his career for many accomplishments alongside his entrepreneurial business ventures. He always had a vision to give back to his community and has devoted his time and leadership skills by serving as a mentor and professional speaker to many nonprofit organizations. Al has also received awards for the highest sales growth and profitability by the 7-11 Franchise Group, along with being entitled several positions including chairman of the personnel committee, member of the loan committee, and serving on the Board of Directors for Community Bank of Texas, for approximately 6 years.
In the last two decades, Al Dossani has progressed his company to become one of the most diverse portfolios comprising of convenience stores, restaurants, a fuel distributorship, construction company, and numerous real estate investments across the nation. This growth required a strong foundation of Operations, Development, and Construction all of which were solidified by Al's wide variety of talents along with the teams he developed throughout his journey. Al believes that business is his passion, but entrepreneurship is his hobby; rightfully so as his organization now consists of many world renown brands of Exxon, 7-11, Burger King, Taco Bell, McAlister's Deli, Wing Stop and many more.
Al Dossani's vision and unflinching entrepreneurial spirit has grown Dossani Paradise Investments to unimaginable heights. He addresses his company with the term paradise as an inspiration for all of his team members, with the desire that they too will one day achieve their own "paradise."
---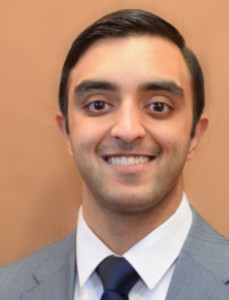 Armaan Dossani
Vice President/COO
Like the lion's cub, Armaan Dossani, learned from his father the principles, elements and the ethics of business. He worked his way up in the family business from cashier, to general manager to financial mastermind, and now currently serves as the Vice President and COO of Dossani Paradise Investments.
Armaan's business acumen envelops skills in Finance, Accounting, Human Resources and Business Management acquired from working in various industries with J.P. Morgan in London, England, private equity boutique Capview Partners in Dallas, TX and his most prideful family business. He perfected his life experiences by attaining a Bachelor's Degree in Business Management with a concentration in Entrepreneurship from Southern Methodist University in Dallas, TX.
Possessing the same burning entrepreneurial spirit as his father and with the family's legacy on his shoulders, Armaan Dossani plans to build upon his father's successes and strive towards a brighter paradise for the entire organization.
---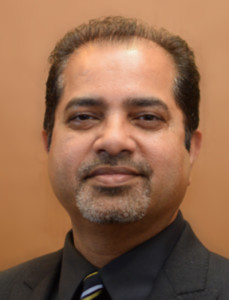 Sam Merchant
Vice President of Operations

Sam Merchant is a well-rounded operations expert who possesses countless years of experience in retail, fast food and construction. Having been friends for over 25 years, Sam and Al decided nearly 10 years ago to merge their friendship into a professional relationship. Throughout his tenure, Sam has supervised and developed the operations team and empowered them to become some of the most multi-talented professionals in the industry. As the Director of Operations for the C-Store Division of Dossani Paradise Investments, Sam has utilized his experiences to enhance a proven model of success which continues to drive sales and profitability, while providing exceptional operational oversight. Sam promotes a strong sense of culture centered around family, ownership and accountability to all team members and provides the organization with a solid foundation for its retail operations.
---
Donald Gant
District Manager
Fast Food Division
Donald Gant is a cross-functional professional business leader with more than 20 years of multi-unit management experience and a total of 40 years of experience in the foodservice industry. Known for his excellent managerial skills, innovative leadership approach and collaborative decision-making qualities, he is recognized for developing and leading high performing organizations that effectively deliver superior top line and bottom line business results with an embedded, direct and humanistic nature. Donald's experience in developing contrasting and challenging markets, crafting winning and executable strategies along with a balance of team orientation, exceptional analytical skills, and results driven mindset will be valuable to the success of the Dossani Paradise Family.
---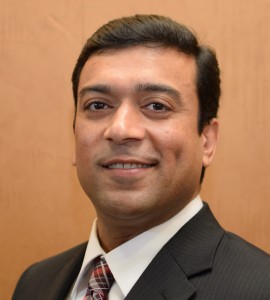 Rick Tharani
District Manager
Convenience Store Division
Rick Tharani has proven to be instrumental in assisting with the development and operations of the East Texas market within the Dossani Paradise Investments convenience store division. He possesses countless years of experience in the industry both as a multi-unit manager as well as an owner of various convenience stores himself. Rick's talents and dedication are significant as he is an asset devoted to ensuring the success of Dossani Paradise Investments.
---
Richard Sage
Area Manager
Fast Food Division
Richard Sage is a highly experienced corporate dining professional with passions for Culinary Innovation, Restaurant Operations, Facility Design and Development. Prior to joining our company, Richard spearheaded numerous development projects in both foregin and domestic territories for various restaurant concepts while retaining the responsibility of running restaurant operations. His exceptional leadership skills, paired with over 30 years of experience in the restaurant industry will provide a great foundation for our organization as we continue to build more locations.
---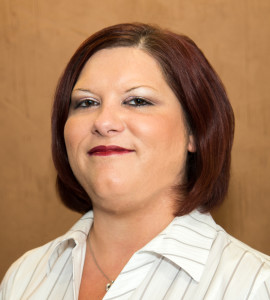 Jennifer Sanders
Area Manager East Texas
Convenience Store Division
Jennifer Sanders has proven to be a wonderful addition to the Dossani Paradise Family. She joined the East Texas convenience store division during a 5-store acquisition in early 2016. Jennifer is equipped with 15 years of convenience store operations experience beginning her journey working as a cashier when she was 19 years old and later becoming an Area Manager in the East Texas region. With her hands-on experience, she provides the stores with practical knowledge of day to day operations, great leadership, and dedication to the success of Dossani Paradise Investments.
---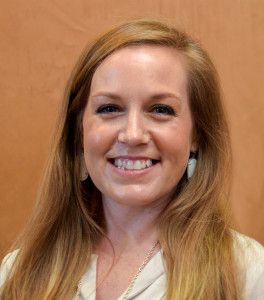 Stephanie Barkoci
Area Manager DFW
Convenience Store Division
Stephanie Barkoci is a results-driven and enthusiastic Area Manager for the DFW Convenience Store Division. She possesses many years of experience in operations management, and financial development. Stephanie began her career with Dossani Paradise as a cashier to assistant manager and took upon the store manager role in a short amount of time. Her commitment to the successful operations of her store, led to a promotion into the role of an Area Manager within the company. Stephanie's positive attitude and determination to become the best leader possible has confirmed her abilities to supervise multiple stores within the convenience store division.